Why 2023 is a Breakout Year for Podcasting
Podcasting Explained
This year is going to be a breakout year for Podcasting. It is estimated that over half of the population in the United States will be listening to podcasts on a regular basis.
Why is this digital medium growing so rapidly? There are many reasons: people love being able to multitask while they listen, they appreciate the intimate nature of podcasts, and there is a wealth of content available on every imaginable topic.
As more and more people discover the joys of podcasting, we can expect to see even more growth in the coming years. So if you're not already listening to podcasts, now is the time to start! You won't regret it.
Breakout year
It could be a breakout year for audio entertainment as streaming services dish out popular content and new players enter the field. The pandemic has pushed people indoors and encouraged them to find ways to be entertained without using screens. Podcasting offers a solution that is both convenient and engaging.
While many different kinds of audio entertainment have been growing in popularity, podcasts offer something unique: the ability to tell a story. This format lends itself well to non-fiction topics like history, true crime, and current events, but it is also perfect for fiction. If you can imagine it, there is probably a podcast about it.
So whatever your interests might be, there is sure to be a podcast out there for you. So why not give one a try today? You just might find yourself hooked.
There are already over 750,000 active podcasts, so it can be hard to know where to start. A good place to begin is with one of the most popular podcasts: Serial. This show tells a different true crime story over the course of each season. If you're looking for something a little lighter, try My Favorite Murder. This podcast is all about murder… but it's also funny, and the hosts have great chemistry.
What is Podcasting?
Podcasting is a medium that has been growing rapidly in recent years. In 2022, it is estimated that over half of the population in the United States will be listening to podcasts on a regular basis. There are many reasons for this growth: people love being able to multitask while they listen, they appreciate the intimate nature of podcasts, and there is a wealth of content available on every imaginable topic.
Is Podcasting Free?
Podcasts are usually free, but there is a catch. Podcast hosting services require that you purchase a subscription to their service in order to listen to your favorite shows. These subscriptions can cost anywhere between 5 and 15 dollars per month depending on the plan you choose, but some services will allow you to try out the service for free before buying it. It's best to do this if you're not sure if podcasting is really for you; otherwise, it might be hard to justify spending money on something that doesn't seem very useful.
How Can I Listen?
You can listen using almost any media player or computer program: iTunes (Apple), Google Play Music (Android), Spotify (PC/Mac), and Stitcher Radio (PC/Mac). You can also download podcasts onto an MP3 player like an iPod or phone, which makes them easier to carry with you wherever life takes you. There are also apps available for Android phones and tablets that make listening easier than ever before!
Why Start a Podcast?
Podcasts are a great way to share your ideas with others. Podcasting is also an excellent method of marketing and can help build your brand.
Podcasting allows you to learn as you go. You can record, edit and publish a podcast without the constraints of time or money. This means that it is easy to start a podcast and easy to keep your audience engaged.
Podcasts are a growing trend in the media industry, and there is an increasing demand for well-produced audio programs. A podcast can be a great way to reach your audience by providing them with the information they want or need.
How do I get started with podcasting?
The great thing about podcasting is that you don't need a lot of expensive equipment to get started. All you really need is a microphone and a way to record your voice. If you want to get more sophisticated, you can invest in some additional recording equipment, but it's not necessary.
You'll also need a computer with internet access so that you can upload your podcast episodes and make them available to your listeners.
Finally, you'll need to come up with a great idea for a podcast! This can be anything from interviews with interesting people to discussions of current events, to stories about your personal life.
Podcast Gear and Equipment
There are many different types of podcasting equipment and gear on the market, and it's important to know what you will need before you start recording.
Your microphone is essential for recording your voice, so make sure that you invest in one that you like the sound of. It's also a good idea to get a dedicated USB microphone because they are more reliable than those built into computers or mobile devices.
A computer with internet access is needed to upload your podcasts to websites where others can listen as well as download them onto their devices. The quality of this connection varies depending on how far away from home you are, so don't feel pressured to use an expensive desktop computer if all you have available is a laptop!
Finally, any other equipment necessary for your podcast should be chosen based on what works best in your specific situation: if you live alone, then a basic setup will suffice; but if there are children involved in the show then a more portable setup might be necessary.
How to Record Your Podcast
Once you have your idea, it's time to start recording! There are a few different ways you can record your podcast.
If you want to keep things simple, you can use the built-in microphone on your computer. This is fine for recording short episodes, but it won't give you the best sound quality.
For slightly better sound quality, you can invest in a USB microphone. These are relatively inexpensive and will plug right into your computer.
For the best sound quality, you'll want to use an external recorder and then transfer the audio files to your computer. This is more of an investment, but if you're serious about podcasting, it's worth it.
The first step is to find a quiet place where you can record your voice. It's also a good idea to get yourself comfortable before you start recording, so make sure that you've chosen the best location for your podcasting studio!
Once you have picked an area for your recording studio, it's time to begin! Start by setting up the microphone and the computer; then sit down in front of them and begin speaking into the microphone. You'll need to experiment with different ways of holding it so that everything sounds as natural as possible.
It's important not to speak too quickly when recording because this will make it difficult for people listening at home or on their devices; instead, try to speak at a normal speed without any unnecessary pauses.
Podcasting Ideas
Podcasting is a great way to share your ideas with the world. It's easy and you can easily get started making money doing it. This article will discuss how to create your first podcast, as well as how to promote it.
Podcasting topics include technology, news, politics, humor, and music. Podcasts can range in length from 30 minutes to several hours.
The most common types of podcasts are audio podcasts and video podcasts.
Audio podcasts
Audio podcasts are typically an interview with a guest or a conversation between two people talking about something interesting. They can be as long or short as you like and they can focus on a particular topic.
You could interview someone about the latest technology or have an in-depth conversation with your friends about politics. You can also create podcasts that are just audio, such as music mixes, comedy shows, and even game shows!
Video podcasts
Video podcasts are great for creating more complex content. They allow you to capture video footage of your guests and then edit them together into a podcast episode. They are perfect for interviews with experts, discussions with friends and family, webinars (like this one), how-to videos, tutorials, and much more.
Podcasting Tips and Tricks
Once you've recorded your episode, it's time to edit it and add any additional sound effects or music. Again, you can do this on your computer using some basic audio editing software. The two most popular are Apple Garage Band, or Audacity.
Once you've edited your episode, it's time to upload it to the internet so that people can listen to it! There are a few different ways you can do this.
The easiest way is to use a hosting service like Libsyn, Podbean, or Buzzsprout. These services will host your podcast for you and provide you with an RSS feed that you can submit to iTunes and other podcast directories.
Another option is to host your podcast on your own website. This requires a bit more technical knowledge, but it's not difficult to do.
Once you've uploaded your episode, all you need to do is promote it! You can do this by sharing it on social media, submitting it to podcast directories, or even just telling your friends and family about it.
Cover art is also important when you're promoting your podcast. You can use it as an image to promote on social media, as well as use it in iTunes and other directories.
Once your podcast has been uploaded and promoted, you'll need to create a webpage with information about the show, including an RSS feed if you are submitting it to podcast directories. This is something that most hosting services provide for free, but if you do end up creating one yourself, I recommend using WordPress because of its ease of use and versatility.
Podcast music is also important. You can use a podcasting service like Song Freedom to find music that will work with your show's theme and style.
How do I promote my podcast?
Promoting your podcast is much easier than creating it! Most podcasts are free, so you aren't going to have to spend too much money promoting them. If you're looking for more advanced ways of promotion, there are plenty of tools available online that will help you get the word out about your new show:
Social media platforms: Post on Facebook or Twitter using @yourusername and #yourpodcastname . This is a good way to get people talking about your show without having them download it from iTunes directly.
You can also post on Reddit where /r/podernews is a good place for discussion about new shows. Also, remember to tag all of your social media posts with #yourpodcastname .
Podcast directories: Submit your podcast episode RSS feed (or website URL) to iTunes
Podcasting Resources
Here are a few different resources to help you get started podcasting.
Podcast Hosting Services
iTunes Podcast Directory: iTunes
Podcast Hosting Sites: WordPress and Blogger
Social Media Accounts: Facebook Twitter , YouTube , Instagram
How to make money with your Podcast?
Affiliate Marketing Links
Affiliate marketing promote – Promoting new products. By promoting other products or services on your podcast using affiliate links. When you promote a product and someone clicks on your link and makes a purchase, you earn a commission.
Premium Content
Once you've built up a following for your podcast, you may be wondering how you can make money with it. There are a few different ways to do this. One way is to sell advertising space on your podcast. You can also charge for access to premium content, such as bonus episodes or exclusive interviews. You can also set up a Patreon account to accept donations from listeners who want to support your show.
Merch
Another way to make money with your podcast is to sell products related to your show's topic. For example, you could sell t-shirts, mugs, or other merchandise with your podcast's logo on them. You could also sell digital products, such as e-books or courses.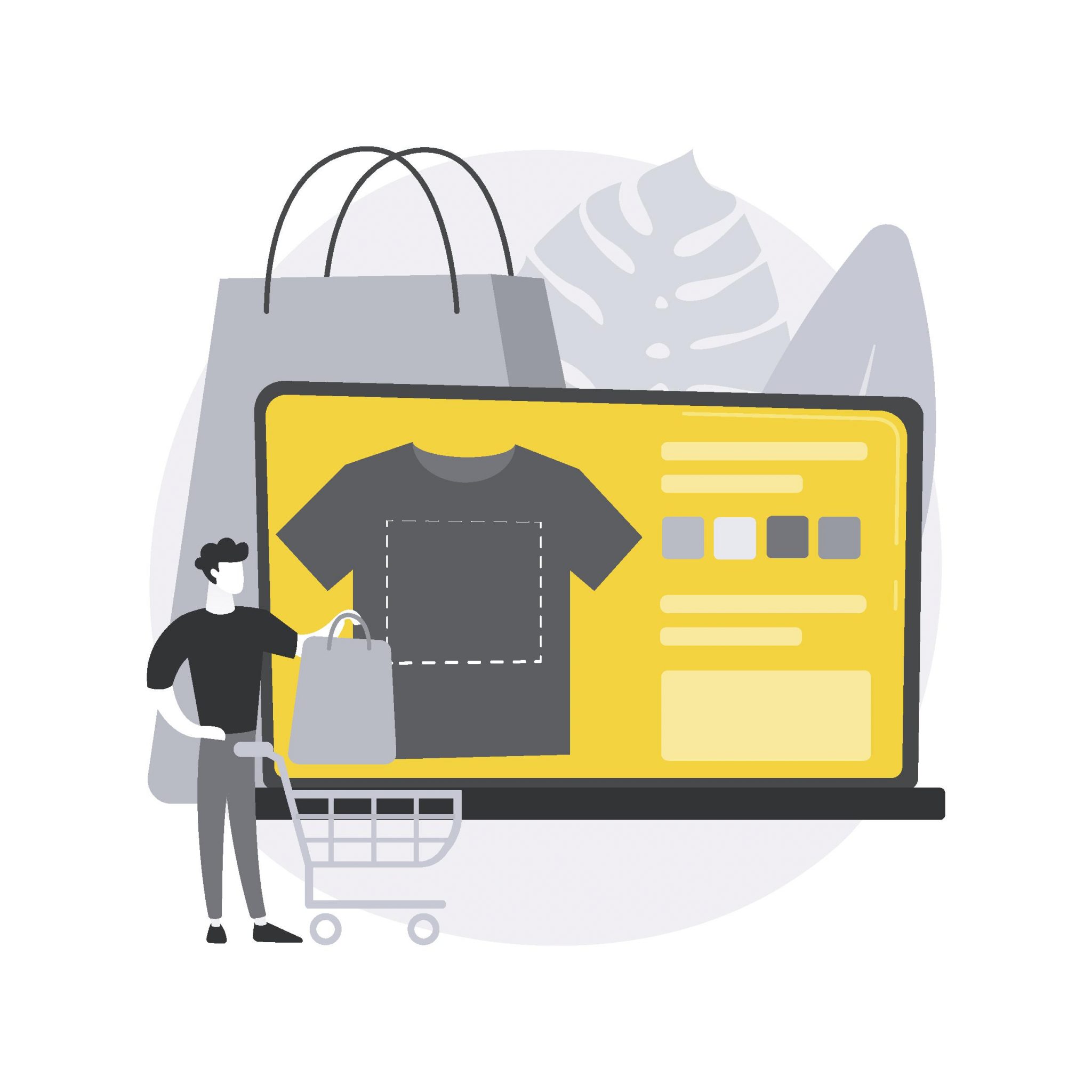 Advertising
You can also increase your revenues by using sponsored ads on your podcast. You may accomplish this by approaching businesses that want to reach your audience and offering them ad space on your show.
Patreon supporter. Podcaster appreciation is a service that allows people to make monthly contributions to podcasts they like.
Premium content
Another way to make money with your podcast is to offer premium content for sale. This could be anything from bonus episodes to exclusive access to a private community. If you charge for this content, it's important to make sure that it is high quality and worth the price. Otherwise, you risk losing listeners and damaging your reputation.
Conclusion
Podcasting is a great way to connect with people who share your interests. It's also a great way to build an audience for your business or brand. With the right strategies in place, it can be a lucrative business to start a smart passive income podcast.
There are a few things you need to do to make sure your podcasts are successful. First, you need to create interesting and engaging content. Second, you need to promote your podcast through social media and other channels. Finally, you need to be patient. It takes time to build an audience for your podcast.
If you're thinking about starting a podcast, now is the time to do it. 2022 is going to be a big year for podcasting. With the right planning and execution, you can make your podcast a success.